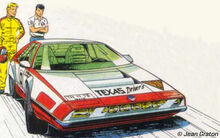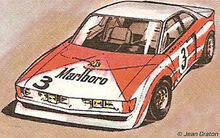 The Vaillante Commando is a production car designed for rough terrain. A popular design, this type has seen a lot of use in the Vaillant family. The Vaillante Rush shares some design elements with this model, as does a later model, the Vaillante Cevert. The first iteration of this model, the Commando GTC, is powered by a Ford powertrain; testing of this engine was done under the guise of a Ford GT40 Mk. IV body.
The Commando eventually is surpassed by the Commando C, although this model is a lot less popular than the original design.
The latest version of this car, the Commando '05, is seen during the Rally of Iceland, with David Dougherty and Guilio Cavallo as its pilots.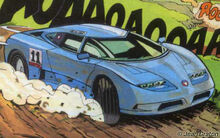 Appearances
Edit
Ad blocker interference detected!
Wikia is a free-to-use site that makes money from advertising. We have a modified experience for viewers using ad blockers

Wikia is not accessible if you've made further modifications. Remove the custom ad blocker rule(s) and the page will load as expected.